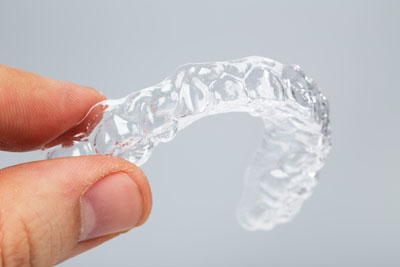 Ever hear of clear braces? If you have been thinking about getting braces but have been putting it off because you do not like the idea of wearing traditional metal braces, you are definitely not alone. Many adults tend to put off getting braces because they do not want a metal smile. Because it tends to be very obvious when someone is wearing metal braces, those who have these types of braces tend to not smile as much because they do not want the metal to show. Instead, they tend to count the days until their braces will be removed so that they can start smiling with more confidence.
Clear braces, aka invisible braces, are now a great option for those who do not want to wear metal braces. This is what is really great about clear braces – they work just like metal braces, yet are clear so that when you smile people are going to see your smile and not a mouthful of metal.
Improving your smile has never been easier. Contact us today for more details!
How do clear braces straighten teeth?
Invisible braces work the same way as metal braces. This fact is making dentists really excited about all of the recent dental advances because they are now able to offer their patients options when they are looking for the best ways to get their teeth straightened. While traditional metal braces are indeed still available, patients are now able to choose either clear or natural tooth-colored braces.
Dental patients like having choices. Now that they are able to choose the type of braces they would like to wear for straighter teeth so they can accordingly a better smile, more are finally making a choice to get these braces so they can have straighter teeth.
The clear, invisible braces advantage
The advantage to wearing hard-to-see braces should not be underestimated. The reason people get braces is so that they can have straighter teeth, which makes for a more pleasant smile. When someone gets metal braces, it is likely they will not feel confident smiling until the braces are removed. When someone decides to get braces that are clear or virtually invisible, they will be more open to smiling before it is time to have the braces removed.
Ready to have straighter teeth?
Now that you have options when it comes to having straighter teeth, there is simply no reason for you to put off getting braces any longer. Now you have the ability to take control of your smile, and all you have to do is make a dentist appointment so you can get more information on exactly how clear braces can help improve your smile. If you are still trying to decide between metal braces and clear braces, simply make a list of questions to ask the dentist so that they can help you make a final decision.
We will guide you through the entire teeth straightening process, so you always know what to expect.
---
Related Posts
May 1, 2017
Many adults can now use adult braces to achieve straight and beautiful teeth. This has led to a revolution in the way people view teeth straightening; especially when it comes to patients who are no …
---