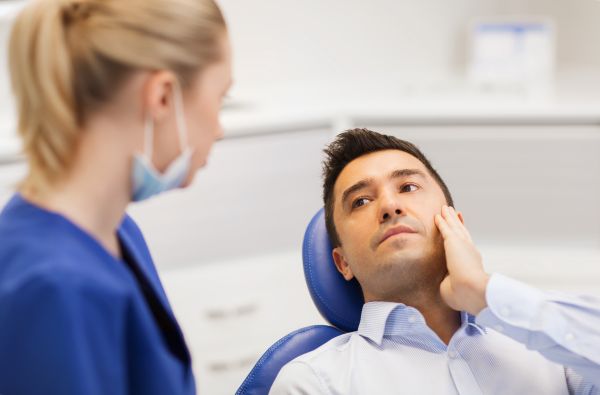 Dental anxiety is more common than most patients assume. Below, we provide a brief explanation of the top dental fears and delve into the best ways to surmount them in order to enjoy the many benefits of professional dental care.
Common dental fears and how to overcome them
Fear of dental drills
A fear of dental drills is certainly understandable. Even the sound has the potential to trigger fear. But there are many reasons why the drill need not seem so frightening.
Patients are numbed prior to the dentist's use of the drill. The patient will certainly be aware of the drill's vibration and sense light pressure, yet there will not be significant pain. If the noise of dental drills is still disturbing, try wearing headphones and listening to calming music.
Fear of needles
Dental patients are not the only ones afraid of needles. Most people are uncomfortable around them, regardless of if they are used to numb the mouth or for any other purpose. Patients should discuss their fear of needles with the dentist prior to the procedure. The dentist will reduce dental anxiety in all sorts of different ways. For example, they can apply a numbing gel prior to injections so even the slightest bit of pain will not be felt.
Fear of sedation
Fear of sedation is typically rooted in a concern that one will be overly-alert and fully feel the pain caused by the dental procedure. Some patients worry their teeth and gums will not be adequately numb. Others are concerned that numbing the mouth will remove the element of control. Still other patients are worried about potentially suffocating, choking or being unable to swallow. The truth is that there no risk of choking or not being able to swallow. Sensation is lost after the mouth is numbed, yet functionality persists.
Fear of pain
Those who have suffered through a negative experience at the dentist's office in the past will likely have a powerful fear of oral pain induced by dental procedures. Dental technology and techniques have improved to the point that most experiences at the dentist's office prove perfectly comfortable. Numbing gels and anesthetics are available for the vast majority of treatments. Patients who return to the dentist's office after an extended absence will likely find the experience is quite different from what they remember.
Fear of embarrassment
Plenty of patients schedule a dental visit after avoiding the dentist for years or even decades. There is no shame in picking up the phone and coordinating an appointment for dental care if someone has not seen a dentist in a while. Dentists have seen it all. From missing teeth to discolored teeth, crooked teeth and beyond, these oral health professionals have dealt with all sorts of dental health problems. The dental staff will not embarrass their patient. In fact, they will compliment them for taking the initiative to improve oral health.
Schedule your appointment today
Reach out to our dental office to schedule an appointment. Our team of oral health professionals will help you overcome your fears, obtain the dental treatment you deserve and ultimately enjoy a healthy mouth.
Request an appointment in our Huntsville dentist office here: https://www.smilesbydesignhuntsville.com.
---
Related Posts
November 21, 2018
The fear and anxiety associated with different dental procedures have caused a lot of people who are supposed to visit the dentist to stay back and choose to bear the pain rather than going for …
---