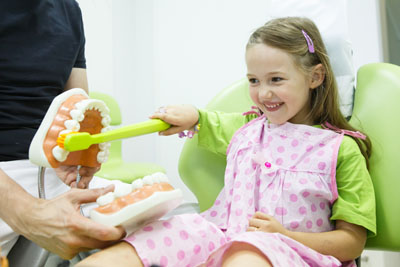 It is no secret that there is more than one pediatric dentist in our area. Pinpointing the best one is a challenge most people will reluctantly accept though it might take years for some patients to whittle down the field to the cream of the crop.
Below, we take a look at some helpful tips that will assist you in your quest to find the best pediatric dentist.
The Pediatric Dentist Should Have a Sincere Appreciation for Children
There is a difference between a professional who treats kids for a living and one who genuinely cares about kids and has made pediatric dentistry into a living. If the pediatric dentist in question does not truly love children, it will show through at some point. So be on the lookout for signs that the dentist might consider the kids to be a mere means to an end rather than as sensitive bundles of joy who deserve to be treated in a delicate manner. Alternatively, you might find the dentist you initially select truly does enjoy being around and helping little ones.
The Best Pediatric Dentists are Approachable
A lot of kids are afraid to speak up to the dentist or even visit the office. If the dentist does not have a demeanor that is approachable, it will make your child that much more uncomfortable. The pediatric dentist should go out of his way to appear approachable and kind. This image will put kids at ease, encourage them to ask questions, pose concerns and consider the dentist to be more of a friend rather than a threat.
Patience is an Important Virtue
Try to gauge the pediatric dentist's patience. Observe him interacting with others. Read reviews from current and former patients. If it seems as though the dentist you are considering is not patient, turns down the opportunity to engage in dialogue, rushes through appointments or seems overly hurried or anxious in any other way, strike him from your list.
The Dentist Should Create an Atmosphere Geared Toward Children
The dentist experience starts the moment you pull in the parking lot. Consider the walk in from the car to the waiting room and the dentist's chair from the viewpoint of your little one. Scout out the potential pediatric dentists to see if they have kid friendly waiting rooms with games, TV, books, posters, kid size furniture and other fun things. Even subtle stuff like using color on the interior and exterior walls of the pediatric dentist's office and building can help put nervous kids at ease.
Interaction on a Level Appropriate for a Child
Elite pediatric dentists can interact with children in a seamless manner to help them understand what will occur during the oral procedure or treatment. The dentist should speak in a manner that allows the young patient to understand exactly what is happening. If the dentist presents this information in a manner that does not intimidate or provoke, the child will be comfortable.
---
Related Posts
August 15, 2017
As a pediatric dentist, we understand that there are few visits as important or as impactful on a child, as the very first time they step foot in a pediatric dentist's office. First impressions make …
---