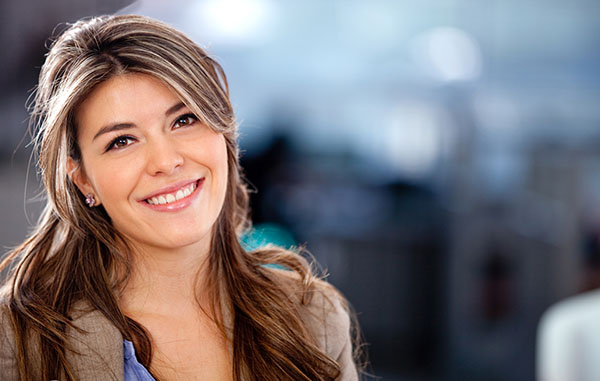 Finding out more about dental crowns is a great idea! When you are experiencing problems with one or more of your teeth, then your next step is understanding the available dental restoration options, so you can make a decision that is right for you. When you take good care of your oral health, your overall general health will likely be in good shape too.
When is a dental crown a good idea?
Wondering what types of problems dental crowns can help fix? Crowns are used to make damaged teeth stronger, which means they can help repair any cracked, weak, fractured and worn-down teeth. If a tooth has so much tooth decay that it is in jeopardy of being lost, a crown can save the tooth. Crowns are used to restore a tooth after undergoing a root canal, used on adjacent teeth to support a bridge when missing a tooth and as a cap for a dental implant.
A quick guide to dental crowns
The information below allows those who are thinking about getting dental crowns placed in their mouth to understand more about how they work and their many benefits.
How crowns are placed
In order for a dental patient to have a crown placed over one of their teeth, it is necessary for a dental professional to first prepare the tooth. This requires them to make any necessary changes to the tooth, as well as take a mold impression of the tooth, as this ensures a properly fitting crown. Once the new crown is made from the mold, it is placed on the patient's tooth by permanently cementing it into place. The entire process usually requires only two dental appointments.
Caring for a dental crown
Once a dental crown has been placed, it is essential for dental patients to properly take care of the crown, which means practicing good oral health habits. Gently brushing the teeth at least twice a day and flossing the teeth once a day is necessary. It is also necessary for dental crown wearers to avoid chewing on hard foods and grinding or clenching their teeth, as these actions can potentially damage the crown.
How long a dental crown will last
Dental patients who practice good oral health habits and therefore properly care for their dental crown can expect the crown to last much longer than those who do not. If there is little wear and tear on the crown and the patient practices good mouth-related habits, many patients can expect the life of their crown to last upwards of 15 years. If not, their crown may only last about five years.
Are you in need of one or more dental crowns?
If dental crowns are the answer to your damaged teeth problem, then we invite you to contact us now so we can get you scheduled in for a consultation appointment. This is the time to understand how dental crowns can be used to improve your good oral health, as well as ask any questions you have about the process. Ready to get started on your path to a happier, healthier mouth?
Are you considering dental crowns in the Huntsville area? Get more information at https://www.smilesbydesignhuntsville.com.
Check out what others are saying about our services on Yelp: Read our Yelp reviews.
---
Related Posts
December 13, 2019
One of the most commonly asked questions in general dentistry has to do with what causes sensitive teeth. Those who suffer from sensitive teeth know exactly how unpleasant it can be. But fortunately, it is …