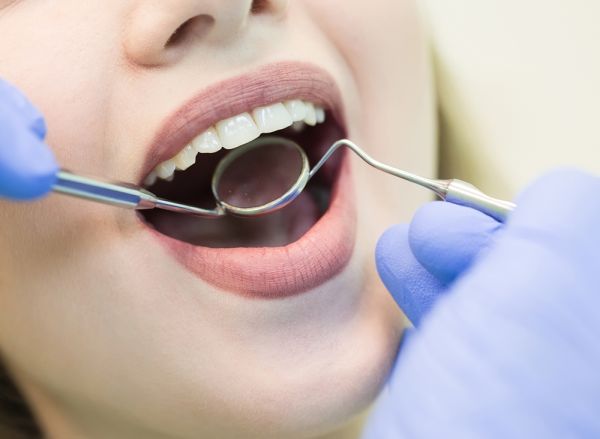 Crooked and disjointed teeth can affect a person's self-esteem, but Six Month Smiles can help. They can also have a negative impact on oral and general health as they contribute to serious conditions like gum disease, eating and speech issues and shifting teeth. These issues are why dentists recommend that patients receive corrective care for crooked and disjointed teeth. Thanks to modern advances, patients have more options apart from traditional braces. One treatment beneficial to many patients is Six Month Smiles.
What is Six Month Smiles?
Six Month Smiles is a bracket and wire correction used to straighten front upper and lower teeth in about six months. It uses clear brackets with tooth-colored wires to treat various conditions that affect the appearance of the teeth. This length of time is a general target as treatment may be longer or shorter depending on the severity of the condition. In some cases, patients only need treatment for four months, while others may need up to nine months. However, these time frames are generally much shorter than metal braces.
What makes it different?
Patients tend to be more comfortable with Six Month Smiles because it uses low-movement pressure and has a shorter treatment time. These qualities also improve patient hygiene. Traditional braces can make brushing and flossing difficult, damaging oral health. This makes it ideal for people who want to fix simpler issues with their teeth.
Who can benefit?
Six Month Smiles is often recommended for many misalignment issues. These can include rotations, intrusions, extrusions and tipping. Six Month Smiles can also treat issues that affect the appearance of front teeth like overbites, open bites, crowding, reverse smile lines, diastemas and canted midlines.
How does it work?
The process takes several appointments to complete. Dentists provide comprehensive exams of a patient's teeth, gums and dental health. This ensures Six Month Smiles is a proper treatment for the patient. The process involves X-rays, facial and intraoral photos and fabricated molds made from impressions of the teeth.
The models are used in a lab to determine what movement is needed to align the teeth and where to place the brackets and wires. At the following appointment, the brackets and wires are fitted onto the patient's teeth using an adhesive. A tray is then temporarily set to hold the teeth in place, and the adhesive is hardened.
Patients then follow up every four or five weeks so that adjustments can be made to the tightness of the braces. These follow-ups are usually 15 minutes or less. When the treatment is finished, the brackets and wires are removed. A retainer is worn either at night or permanently installed to prevent relapse.
Are these comfortable?
Patients tend to feel some tightness and soreness in the hours following their appointments. Usually, this discomfort disappears after a few days. Because Six Month Smiles use low force pressure to straighten teeth, discomfort is usually far less than with metal braces.
Conclusion
Six Month Smiles is a great choice for people who need an option other than traditional braces.
Are you considering Six Month Smiles in the Huntsville area? Get more information at https://www.smilesbydesignhuntsville.com.
Check out what others are saying about our services on Yelp: Read our Yelp reviews.
---
Related Posts
September 18, 2019
Good oral health is important at any age, and general dentists provide the services and tools necessary to help prevent many dental issues. One thing a dentist does is recommend sealants. These help prevent cavities …