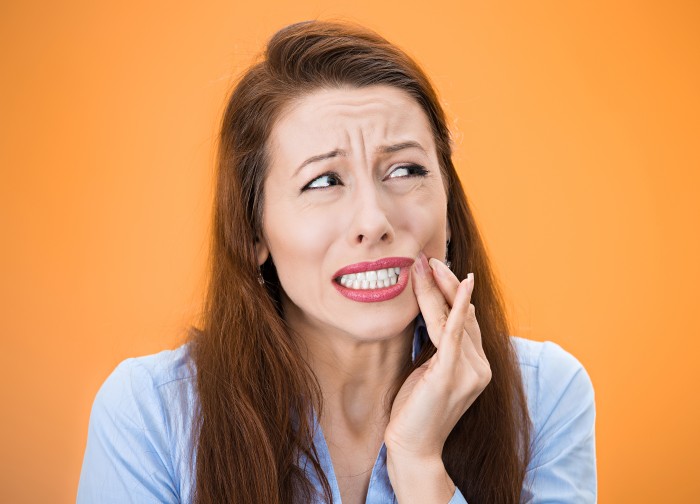 A dental emergency is an oral issue that needs to be immediately addressed by a dentist. Not all dental issues require immediate treatment — even though it sometime feels like it does — and emergency dental procedures are typically more expensive than making an appointment.
The next time you find yourself dealing with an oral injury, take a deep breath and examine the damage. This will make it easier for you to determine if it requires immediate treatment.
What is a dental emergency?
It is extremely important that you do everything in your power to deal with any oral injuries. Some issues are more critical than others. For example, if one of a patient's teeth is knocked out by trauma, a visit to an emergency dentist is a must. Knocked out teeth often suffer extensive damage to the roots and surrounding soft tissue, and an emergency treatment is needed to ensure it does not lead to complications. In addition, a knocked-out tooth can be reattached if it is kept moist in saliva solution or milk, and you visit the dentist as soon as possible.
Other issues like a chipped or broken tooth are not necessarily emergencies. Let us take a look at a few things you can do to avoid going to an emergency dentist:
1. Injuring your gums, lips and cheeks is sometimes viewed as a dental emergency if the injury is deep or wide, and it is accompanied with excessive bleeding. However, if you are able to stop the bleeding on your own by applying pressure or using a cold compress, an emergency dentist is not needed. Just make sure you visit your dentist as soon as you can.
2. Toothaches can often be treated using over-the-counter pain relievers or even home remedies. There is no need to rush to your dentist simply because you are experiencing tooth pain. Instead, rinse your mouth with salt water and take some pain medication. You can also use clove oil to numb the area. If the pain does not subside in a few days, see a dentist.
3. Be careful with what you eat after suffering a dental injury. Foods that are acidic in nature can lead increased pain and wreak havoc on the already damaged tooth. Stay away from hard foods and sticky candies.
4. Carefully examine the damage. Some issues look much worse than they actually are, so it is important that you conduct a thorough examination before deciding if a visit to the emergency dentist is in order. For example, it is easy to freak out when you chip or break a tooth, but if there is not any blood coming from the insides of the tooth or the damage only affects the outer layers, there is no need for an emergency dental procedure. That does not mean you should ignore the injury. Just set an appointment with your dentist and visit during office hours.
Want to learn more about dental emergencies? Contact one of our dentists today!
Request an appointment in our Huntsville dentist office here: https://www.smilesbydesignhuntsville.com.
---
Related Posts
March 23, 2019
Having crooked teeth can present a lot of problems for people. They may experience trouble with eating as well as when they clean their teeth. Having crooked teeth can make it harder for a person …
---