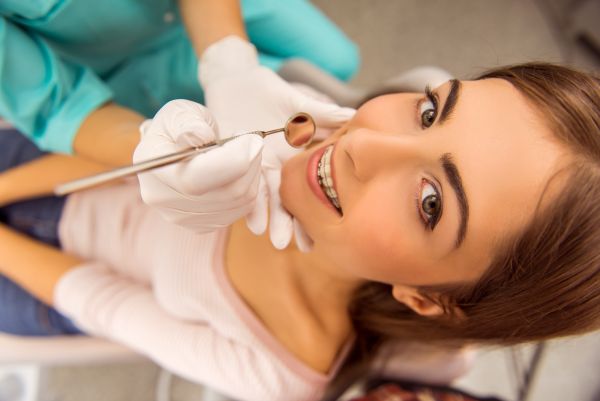 Your dental check-up will prove to be much easier if you prepare ahead of time. Do everything in your power to prepare your mouth, as well as your mind, for this appointment. Preparation is especially necessary for those who are nervous or fearful about visiting with the dentist. It is not enough to merely floss, brush and rinse with mouthwash. If you are worried about the upcoming visit, plan steps you can take before the day of the appointment to ease anxiety. Prepare your smartphone or another device so you can pop in your earbuds, turn on calming music and close your eyes while the dentist works on your teeth.
All ages can have a fear of the dentist
If you have a child or pre-teen who is worried about the upcoming dental visit, preparation will prove even more critical. Do not shame your youngster into feeling wrong or immature about his or her hesitance to visit with the dentist. Bring your young one's favorite game, stuffed animal or toy to the appointment, so he or she feels much more comfortable during this stressful experience.
Be mindful of your tone, behavior, and attitude about the upcoming appointment. Youngsters do sponge up their parents' opinions and attitudes. Remain calm, speak positively about the dental visit and your child will be that much more likely to follow suit. It will also help to smile and hold your child's hand as you walk from the car all the way to the dental chair.
Always confirm your appointment time
Verify your dental appointment before making the drive to the dentist's office. Give the office a call at least 24 hours ahead of time to ensure you have the right day and time.
Make sure the dentist has your dental records
If this is your first visit to the dentist's office, reach out to your old dentist so your records can be sent to the new dentist. Make sure the dental records are transmitted to the new dentist well ahead of your appointment, so this process does not have to be rushed in the days or hours leading up to your meeting.
Clean your mouth before the appointment
You will make the dentist's job that much easier if you thoroughly clean your mouth before the appointment. Flossing and brushing your teeth before the appointment is highly suggested. Cap off the cleaning by rinsing with mouthwash. This way, the dental hygienist or dentist will not have to clean away debris before performing the exam.
Show up early
Leave at least 10 minutes ahead of time just in case there is heavy traffic, an accident or another form of interference. Show up at least 10 minutes before your scheduled appointment time so you can fill out the forms, meet the staff and calm your nerves. Be sure to bring your insurance card and an accepted form of payment as well. It will take some time to gather these documents so start preparing for your check-up well ahead of the scheduled time.
Contact us
Our dental team is here to make your 6-month dental check-ups as comfortable as possible. Give us a call today to schedule a dental exam and cleaning.
Request a dental appointment here: https://www.smilesbydesignhuntsville.com or call Smiles by Design, PC at (256) 660-3233 for an appointment in our Huntsville dental office.
---
Related Posts
July 1, 2017
Scheduling a dental checkup twice a year is an important step for improving oral health and preventing future tooth loss.A regular dental checkup can: Keep teeth and gums healthy Make it possible to identify problems …
---