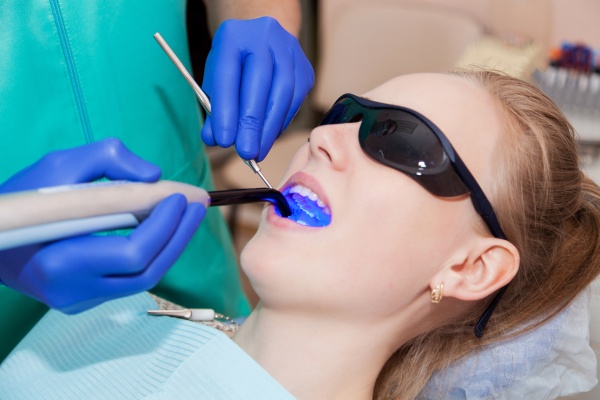 The intrigue surrounding laser dentistry is growing with each passing day. People are gradually opening their minds and mouths to this breakthrough form of dental cleaning. Yet many are unaware of what laser dentistry teeth cleaning is really all about.
The lack of information about dental lasers is a large part of what pushes people toward conventional teeth cleaning instead of this highly effective alternative method.
Here is a look at exactly what you should know about laser dentistry teeth cleaning.
Why Everyone Should Give Laser Dentistry Teeth Cleaning a Chance
The use of lasers for cleaning the teeth is vastly superior to the traditional method of scraping away tartar and plaque with dental instruments. It is no longer necessary to use those inefficient and annoying scrapers and picks. Dentists can perform traditional teeth cleanings on patients of varying ages, regardless of their dental history. However, the process can be more efficient and accurate with the use of dental lasers.
Dental Laser Types
Meet with your dentist to discuss dental lasers for teeth cleaning and you will find out there are two different types of lasers. Soft tissue lasers are optimal for treating and cleaning soft tissue areas. Hard tissue lasers are ideal for cutting tooth enamel. This laser functions with light energy and water.
Laser Dentistry Teeth Cleaning is Quick and Effective
Let the dentist use lasers to clean your teeth and you will spend less time in the office. Lasers are effective, comfortable and efficient. There is less potential for bleeding and inflammation when lasers are used as opposed to traditional dental instruments. Lasers do not create intimidating or annoying scraping/drilling noises. Lasers are the least invasive means of cleaning the teeth.
Dental Lasers are Completely Safe
Plenty of patients immediately rule out laser dentistry teeth cleaning due to the fear that it will damage their teeth, gums or other parts of the mouth. Most people simply desire to stay in their comfort zone and proceed with what normally works. However, there is nothing to worry about when using dental lasers to clean teeth.
You will receive a pair of special sunglasses to wear as the dentist applies the dental lasers to your teeth. These sunglasses are an extra precaution just in case the unexpected happens and the laser gets too close to the eyes. The sunglasses will shield your eyes from the laser, providing impenetrable protection.
Determine if You are a Candidate for Laser Dentistry
Let your dentist analyze your mouth, review your oral health history and make the determination as to whether you are a candidate for laser dentistry teeth cleaning. For the most part, the majority of patients qualify for this high-tech form of dental cleaning. Give laser dentistry a chance and you will undoubtedly swear by it for comprehensive teeth-cleanings it in the months, years and decades to come.
Please call Smiles by Design, PC today at (256) 660-3233!
---
Related Posts
May 10, 2019
When it comes to teeth whitening, it can be confusing when choosing the right option for your needs. Whether you choose to have your teeth whitened at the dentist's office or at home, there are …
---