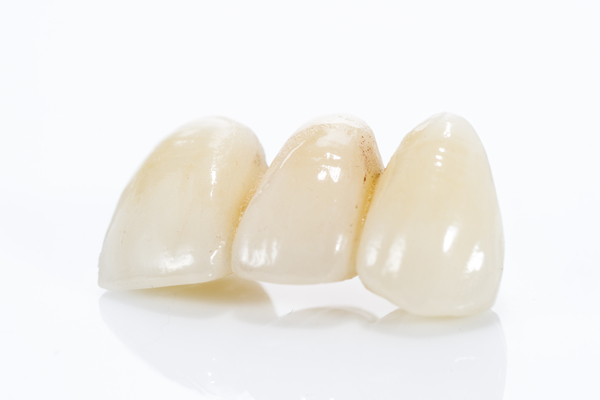 As dentistry has progressed over time, there are now many different methods that one can consider when they are in need of dental restoration, and dental professionals are recommending restorative appliances like dental bridges.
In this article, we will go over what a Dental Bridge is, how they work and what they can do for a person who is in need of restoration. Being aware of what this dental appliance does can help anyone who is considering having dental restoration work done on their teeth. Read more below!
Dental bridges
What are dental bridges?
Bridges act as an actual bridge within a person's mouth. When a person is missing one or more teeth, a dental bridge actually bridges the gap created by the missing teeth. There are different types of dental bridges but all in all, they provide a person with an artificial tooth that is attached to adjacent natural teeth.
Types of dental bridges
Traditional bridge: Includes one or multiple fake teeth that are held together by dental crowns. The dental crowns are secured in place by being cemented to the natural teeth that are surrounding the empty gap.
Implant-supported bridge: Typically used when a person has multiple teeth missing. A dental implant is placed within the jawbone and then after it bonds, the bridge is then held in place by the implant.
Cantilever bridge: This type of bridge is used when a person has only one natural tooth next to the empty gap. A dental crown is only used on one side to secure the bridge.
Maryland bridge: Less invasive approach with the use of a porcelain or metal framework to hold the bridge in place. They are not recommended for molars that will be used for chewing.
How dental bridges work
Dental bridges work to remove empty spaces within a person's mouth by creating a more natural looking smile. Having missing teeth can make things like eating difficult for people, and having a dental bridge placed, will help restore eating and smiling. These bridges work to restore missing teeth and bring a person's mouth back to normal.
Dental bridges can offer people an array of benefits for both restorative and cosmetic purposes. The procedure itself is not invasive or terribly painful but it does require a couple of visits to the dentist. Dental bridges are custom-made for each person, providing a perfect fit. It is important to talk with a dentist beforehand in order to get the best results possible. They can help determine what is best for each patient.
Questions?
If you have questions about dental bridges, what types there are and how they work then reach out to our office today so that we can help you. Our trained professionals can answer your questions or give recommendations on the best type of dental bridge for you. Give us a call or stop in today so that we can help!
Request an appointment here: https://www.smilesbydesignhuntsville.com or call Smiles by Design, PC at (256) 660-3233 for an appointment in our Huntsville office.
Check out what others are saying about our dental services on Yelp: Dental Bridges.
---
Related Posts
October 29, 2019
According to a kid friendly dentist in Huntsville, it is imperative that parents begin to introduce good oral hygiene habits at an early age. That said, with all the things parents must teach their children, …