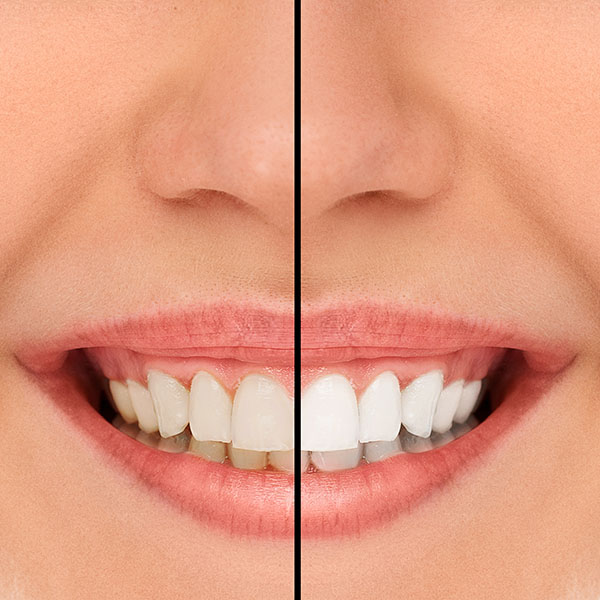 Most people know that cosmetic dentistry is used to improve teeth, but few know that there are cosmetic dentistry procedures that can change the way gums look as well. Gummy smiles can make people self-conscious and awkward. No one wants to be afraid to smile. Because of this, more and more people are turning to cosmetic dentistry to perfect their smiles.
What is a gummy smile?
Many people have never even heard of a gummy smile. It is not a commonly known dental issue and rarely a health risk. Gummy smiles occur when someone is uncomfortable with the ratio of gums to teeth in their smile. It is entirely about individual perception.
Diagnosis
The first step that cosmetic dentistry uses to fix a gummy smile is a diagnosis. Several things can factor into gummy smiles. The most common issues that dentists see are related to tooth size, upper lip size and movement, overbites and overgrowth of gums.
Because of the different factors contributing to gummy smiles, there is not a single simple solution to fix the issue. Dentists will take X-rays, measure gum to tooth ratios, look at lip movement and even check the sizing and ratio of a patient's jawline. Once the dentist determines the reason for a patient's gummy smile, they can recommend the proper corrective procedure for an individual's needs.
Methods to fix a gummy smile
Gum lifts
One of the more common treatments is a gum lift. The process, also known as gingivectomy, has historically been used to treat gum disease but has come into fashion in cosmetic dentistry to improve the ratio of gum to teeth. Commonly combined with veneers and crown extensions, this will decrease the appearance of gums and lengthen teeth for a whiter, less gummy smile.
Botox
The cosmetic skin benefits of Botox are well-known, and it has slowly made its way into the world of cosmetic dentistry. Correction occurs by injecting Botox into the lower lip, causing any tension to relax. When a patient smiles, less gum area is visible due to more relaxed muscles. This method works exceptionally well for gummy smiles caused by overactive lip muscles.
This is the fastest and least invasive method of correcting gummy smiles. One drawback, however, is that it is not a permanent solution. Patients will have to repeat the procedure every two to three months. Also, people with a fear of needles should probably look for other solutions.
Laser treatment
An alternative to more invasive surgical options is laser contouring. Cosmetic dentistry can use laser precision, which requires less contouring than a gingivectomy, to reshape gums. This method is effective on gums that extend too far down and cover the teeth. Some advantages to this method are a shorter recovery time and a reduced risk of infection thanks to the laser cauterizing the gums during the procedure.
Surgery
Lip augmentation can help patients with high upper lips. In what is commonly called a gummy tuck, a surgeon will remove a strip of tissue and stitch it into a lower position so that the upper lip covers more of the gumline.
Another surgery is jaw surgery. The surgeon will contour and reposition a patient's jaw then secure it into place with plates and screws. This option requires a hospital stay and a liquid diet while the jaw remains wired shut for recovery. It is incredibly invasive, but the results last forever.
Consider these options
Cosmetic dentistry offers a lot of solutions to fix a gummy smile; however, an accurate diagnosis of the issue is imperative. It is essential to take the time to consider the right option because many of these procedures are extremely invasive and unnecessary for maintaining proper oral health and hygiene. They are designed to fix aesthetic problems rather than health concerns. It is a big decision, and a patient must carefully weigh the cosmetic impact verse the other risk factors of the more aggressive solutions.
Are you considering cosmetic dentistry in the Huntsville area? Get more information at https://www.smilesbydesignhuntsville.com.
Check out what others are saying about our dental services on Yelp: Cosmetic Dentist.
---
Related Posts
October 13, 2017
If there is an aspect of your smile that you do not like, then you can change it by visiting our dental office in Huntsville. Most people have something they do not enjoy about their …